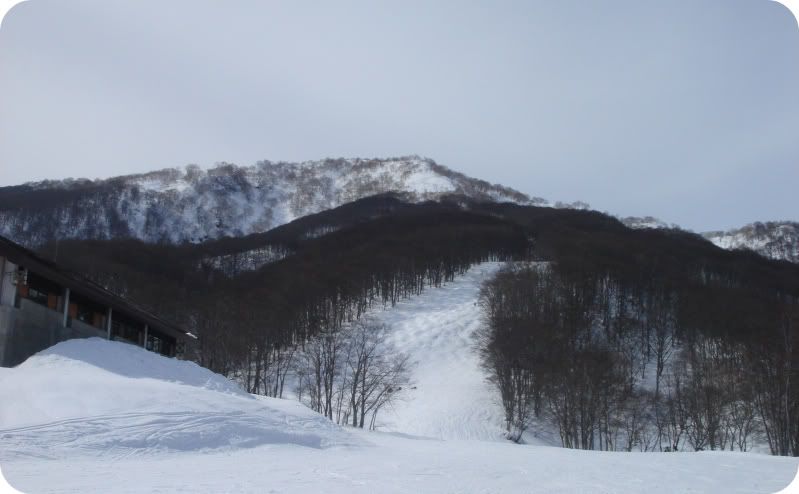 I kept a diary every day I was in Japan so I won't repeat the contents here. Instead - some things I did for the first time in Japan:
1. Spoke in a language not my native tongue.
- The 8 years spent learning Japanese proved their worth & I was generally able to get from A→B without problems. But there were still many occasions I wasn't able to tell the stories or make the jokes I wanted to ... I just didn't have the words or expressions I needed. This ... was really disheartening but it has also made me want to study seriously again.
- But in general the Japanese staff were really nice and did their best to make conversation with me. Also friends at the dorm did their best to teach me Japanese, despite how frustrating it must have been for them. For this, I will be forever grateful. ♡
2.
Lived in a dorm
- I experienced 和 firsthand, lol. (Although 和, I think, is not necessarily happiness.) Japan was an easy place to live quietly alone. There was nothing that made me particularly angry or sad; there were times I was annoyed or disappointed but I think having a friend to talk to helped at lot.
- Meals were provided but there weren't a lot of fruits/vegetables & I got some strange skin condition as a result but once I started drinking juice & using the medicide a friend lent me it got better. I talked to my boss about it & apparently it's quite common among the foreign girls so multivitamins are popular. I will definitely remember that for next time.
- One of the major issues for foreigners is apparently communal bathing but it was actually not bad. The first time was kind of embarrassing and it was always a bit of a shock when you were changing and someone burst into the room, but ... there's a certain comraderie in showering together? Maybe because you see people at their most exposed ... lol. But while in the shower, somehow I was able to talk comfortably with people I normally couldn't stand.
3. Got into cars with strangers
- Which was not at dodgy as it sounds although there were certain worrying moments where a voice inside my head reminded me that in general, getting in a car with a middle-aged man you don't know
is not a good idea.
- But as a result I managed to visit a few places; in particular,
善光寺
in 長野 (although I only got to eat そば later) &
松本城
(which is one of the oldest castles in Japan still in its original form). Also 松本 had the most beautiful craft stores with homemade items- cute jewellery and Japanese sweets and bizzare pottery, like screaming cats... lol. The storekeeper at the pottery store also offered to let us make pottery ourselves (!) but sadly there was no time ): 長野 also had
gorgeous
Western-style
cakes
and
sweets
. Which brings me to--
- Valentine's Day. In Japan, females give chocolates to their male colleagues, friends, lovers &c. Females can also give chocolate to their female friends (ともチョコ). I went shopping at 長野 for the occasion and it was absolutely packed with people. Pretty much all the normal displays had been replaced with chocolate displays :O. On Valentine's Day itself I gave chocolate to co-workers & also 大福 to リミ at the dorm. For the first time, I knew was they meant when they said 'giving is better than recieving'. ♡
- My co-workers were also extremely nice & they took us out a couple of times to eat- okonomiyaki (where I ate the infamous monjayaki ... lol), sushi train (which was extremely cheap and pretty yummy too) and once to an izakaya (which was seriously the best. The food was so fresh & delicious, and the drinks were excellent). I also developed a liking for Suntory beer, which is apparently the drink of choice for old men ... lol.
4. Made a snowman.
- It doesn't snow in Sydney & for some reason my primary/high schools did not do the traditional Thredbo trip, so I touched snow for the first time in Japan :') The temperature was -10
°
on average ... I think the best purchases I made in Japan were my snow boots and neck warmer, lol.
- I also went skiing and snowboarding for the first time. I think I could quite happily not ever go skiing again. I got another of the foreigners to teach me & she pretty much taught me how to stop and then sent me up the mountain... I think I fell over >30 times that first day. Even after more practise I could never quite manage to make smooth S shapes or even come to a gentle stop ... lol.
- But I fell in love with
snowboarding
pretty quickly and I think it is now my favourite sport. It is much, much safer than skiing and much easier to pick up as well. It took me a couple of days of powder snow to work up the courage to try boarding on the edge side but I picked it up eventually & can now carve on my right side. I could also do it on my left side at some point but I can no longer do it for some reason |: In any case I now understand the appeal of a winter holiday in the Alps; I want to own my own board one day.
5. Cried when it was time to leave
- Because I made a once-in-a-lifetime friend; I really think she is one of the best people I have met in my life. Looking back, it was amazing that I was able to meet someone who so compatible with me -- who made a point of speaking Japanese to me so I could improve, who told me the saddest, the scariest and the funniest stories, who watched TV with me until 3 am in the morning,
who did her best to teach me to ski
. I didn't cry when I left my primary school friends in year 5, or when I graduated in year 6, or in year 10 when I left my high school friends, or even in year 12 when I finished school but I cried the day I said goodbye to her. 림이, 보고싶어 ): (I hope this isn't too creepy, lol ;_;)
Current Mood:

relieved
Current Music: 愛されたい- 宏美